Eight million Americans with diabetic retinopathy require injections directly into the eye. However, current therapies cannot be used in early disease and fail in many of patients. Skyran Biologics has a better option: an eye drop to treat all DR pathologies.
With robust animal data demonstrating anti-angiogenic, anti-inflammatory, and neuroprotective properties, an issued US patent, and seed money, Skyran is ready to complete IND-enabling studies.
Skyran uses technology generated at the Penn State College of Medicine (http://med.psu.edu/medical-innovation) by Drs. Joyce Tombran-Tink and Colin Barnstable. The company is a participant in the Phase 1 Ventures program of the University City Science Center (https://www.sciencecenter.org/discover/phase-1-ventures), which give us access to matching funds, a number of services, and the Philadelphia life sciences entrepreneurial community.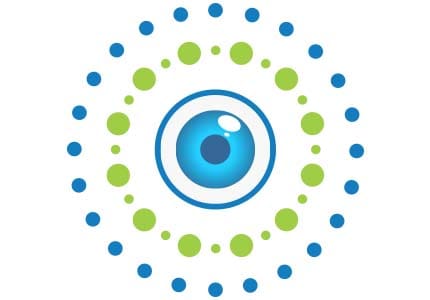 Dr. Joyce Tombran-Tink
Founder, Skyran Biologics, Inc.

Bio
Dr. Tombran-Tink has been a Professor in the Department of Neural and Behavioral Sciences and Ophthalmology at the Penn State College of Medicine since 2007. 
She received her PhD in cell and molecular biology at the University of Southern California and was awarded the Fight For Sight Citation Award for the discovery of Pigment Epithelial Derived factor (PEDF), a neurotrophic factor in the eye, by the Association for Research in Vision and Ophthalmology (ARVO). She was subsequently awarded a National Research Council Fellowship and a Staff Fellowship at the National Institutes of Health where she served for 7 years. She also served on the faculty of the Children's National Medical Center, George Washington University, University of Missouri, and Yale University. She is a gold Fellow of ARVO and has served as a member of the Board of Governors for the ARVO Foundation for the past six years.
Dr. Tombran-Tink has served as a consultant for the Collaborative Research and Development Foundation Global for the past twenty-one years. She has published over 90 peer-reviewed articles and book chapters, served as co-Editor-in-Chief for the Journal of Ocular Biology Diseases and Informatics, as co-editor for a series of eight textbooks in Ophthalmology, and on the editorial boards of several research journals. Dr. Tombran-Tink is an inventor on several patents for the use of PEDF and generation of PEDF peptide mimetics for neurodegenerative diseases including diabetic retinopathy.
Dr. Colin Barnstable
Founder, Skyran Biologics, Inc.

Bio
Dr. Barnstable has served as Professor and Chair of the Department of Neural and Behavioral Sciences at Penn State College of Medicine and Research Director of the Penn State Hershey Eye Center since 2006.
He received his B.A. in biochemistry and his D.Phil. in genetics from the University of Oxford and then moved to Harvard as a postdoctoral fellow for 2 years. After three years on the faculty of Harvard Medical School he spent five years as a faculty member of the Rockefeller University. From 1988 to 2006 he was a faculty member of the Departments of Ophthalmology and Visual Sciences, and Neurobiology, at Yale University School of Medicine and Research Director of the Yale Eye Center. He has served on the editorial boards of numerous neuroscience and eye research journals and a variety of NIH study sections. Dr. Barnstable has published over 190 articles and reviews and is co-editor (with Dr. Tombran-Tink) of a series of textbooks on Ophthalmology.
Dr. Ji-Ye Wei
President, Skyran Biologics, Inc.

Bio
Dr Jay Ji-Ye Wei has more than 25 years of experience in retinal biology studies, including 14 years industry experience and 12 years academic experience in various retinal programs.
He was the program director of SIPRAD in Singapore Eye Research Institute (SERI) and Institute of Molecular Cell Biology (IMCB), A*STAR, Singapore. Dr. Wei was responsible for managing a three year, 20 million Singapore dollars program in retinal angiogenic diseases, a team of clinicians, scientists, research fellows, laboratory and clinical staff. His main research interests are aged-related macular degeneration and diabetic retinopathy.
He was Principal Scientist of Department of Biological Sciences, Allergan, California. Prior to Allergan, Dr Wei was scientific leader of Intrexon Ophthalmic Division, Maryland. Dr Wei also worked at Alcon Laboratories, Fort Worth, Texas for 10 years and Novartis Institute of Biomedical Research (NIBR) for 2 years as a Senior Scientist of Degenerative Diseases and Retinopathy program.
He received his medical training from Binzhou Medical University, Shandong Province, China, then attained his master degree in physiology from Xi'an Jiaotong University Medical Center, and a PhD in retinal neuroscience from Chinese Academy of Science, Shanghai, China.
After graduation, he moved to United States to complete his postdoctoral training in retinal neurobiology from Department of Ophthalmology and Visual Science, Yale University School of Medicine. From 1998 to 2001, he was a research associate scientist (research faculty) in the same department at Yale. He received the Novartis NIBR Spotlight Award in 2012