Medical Need
Diabetes is generally described as the largest epidemic of the 21st century; in 2015, 9.4% of the U.S. population had diabetes, totaling 30.3 million adults.
Diabetic retinopathy (DR) is a leading cause of blindness, with a prevalence of 35% of diabetics. Existing injectable products cannot be used early-stage, fail to elicit a response in ~30% of patients, and often fail to prevent long-term retinal thinning. The total cost of U.S. retinal vision loss was estimated at $8.7 billion in 2013.
Target Market
Globally, there are ~93 million people with DR; over eight million of these patients are in the United States.
The National Eye Institute projects that by 2030, 11.3 million Americans will have DR. Many of these patients require early treatment and prefer an eye drop over regular intraocular injections.
Patients with early-stage disease

Patients who prefer drops over intraocular injections

Patients who have failed anti-VEGF therapy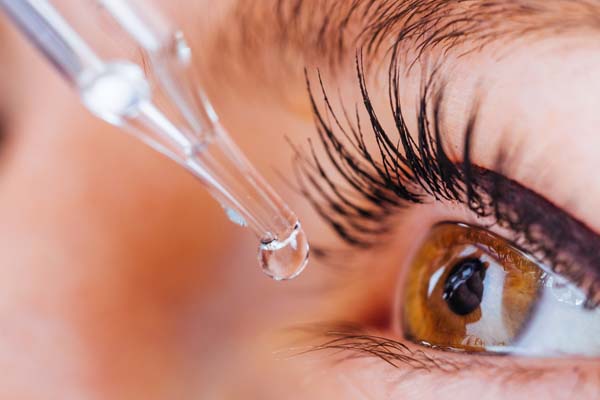 Competitive Advantages
Current treatments fail to address early-stage retinal damage. Skyran will test Spx81-5 in early disease.
Some patients respond transiently and become resistant to anti-VEGF therapies, while approximately 30% of patients do not respond at all. PEDF therapy may be useful in these patients.
Anti-VEGF treatment fails to prevent disease progression; retinal thinning is evident over 2-5 years
Anti-VEGF therapies require regular ocular injections (every 4-6 weeks) in a doctor's office. Our data-to-date show the utility of Spx81-5 in a drop formulation.
STRONG INTELLECTUAL PROPERTY

Issued U.S. patent

Filed 9/12/2014, issued 4/4/2017

Composition of matter for lead compound and five analogs

Includes administration by eye drop, foam, gel, or injection

Covers use in diabetic retinopathy, retinopathy of prematurity, glaucoma, and more

Divisional patent filed 4/3/2017

Includes 16 additional analogs



Issues With Current  Therapies:
Requires Injection
Into Eye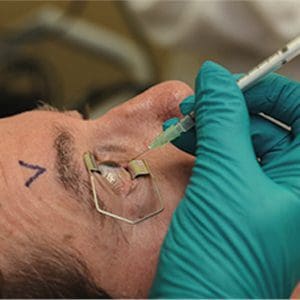 Inability to Treat Early-Stage Disease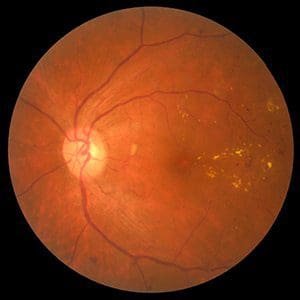 Declining Effect
Over Time